Italy (Italia) Retro Replica and Vintage shirts & jerseys
Brand new historic reproductions of Italy shirts and original vintage shirts from years gone by.
Everton Away long sleeve Speed No.10 Player Edition Shirt 1996 1997 - XL
Price: £94.99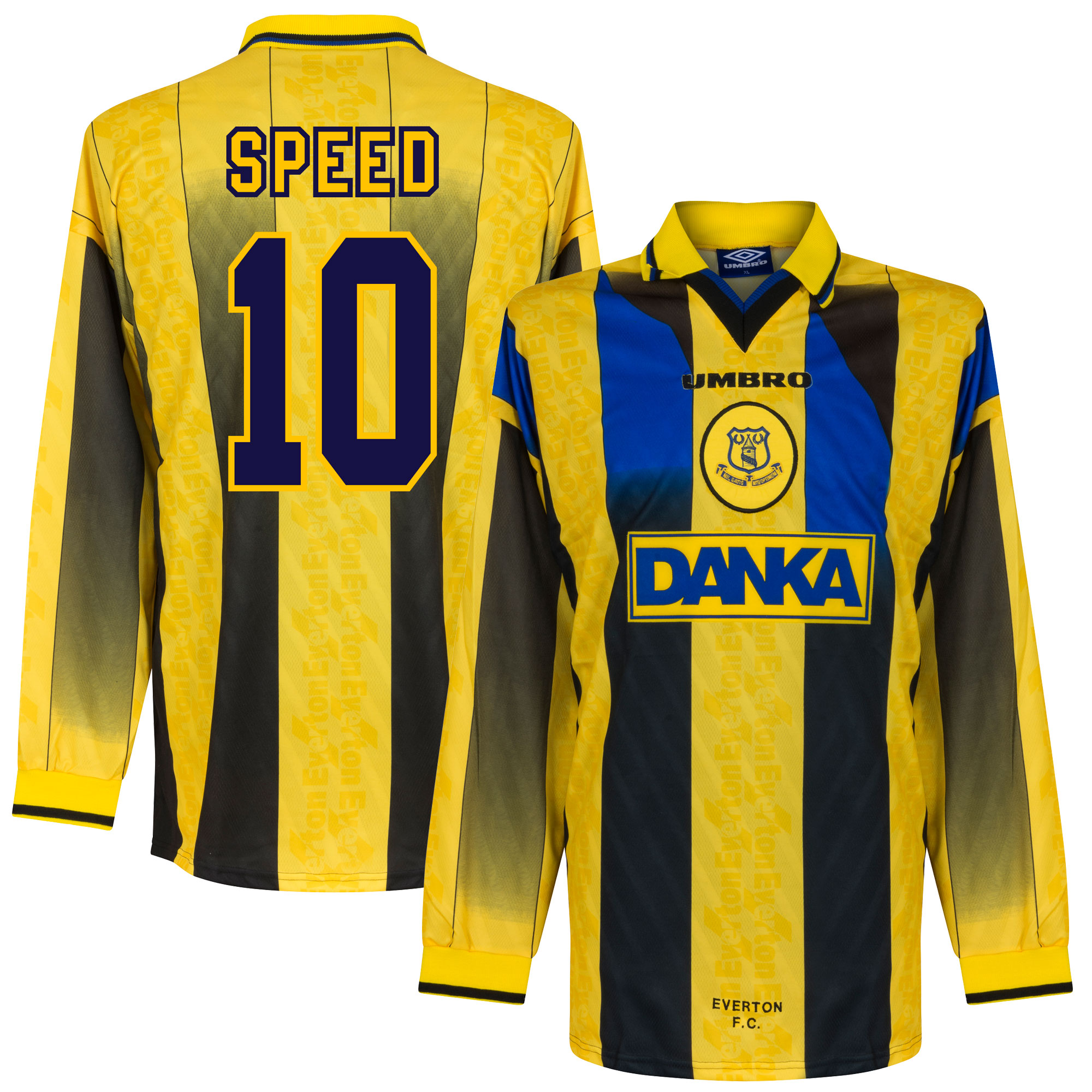 BUY NOW
Unworn official Umbro Everton Away L/S player issue shirt from the 1996-1997 season. Woven badge with welded sponsor. Made in England. Includes Speed No10 printing.