Italy (Italia) Retro Replica and Vintage shirts & jerseys
Brand new historic reproductions of Italy shirts and original vintage shirts from years gone by.
Tottenham Hotspur 1986 Shirt
Price: £29.99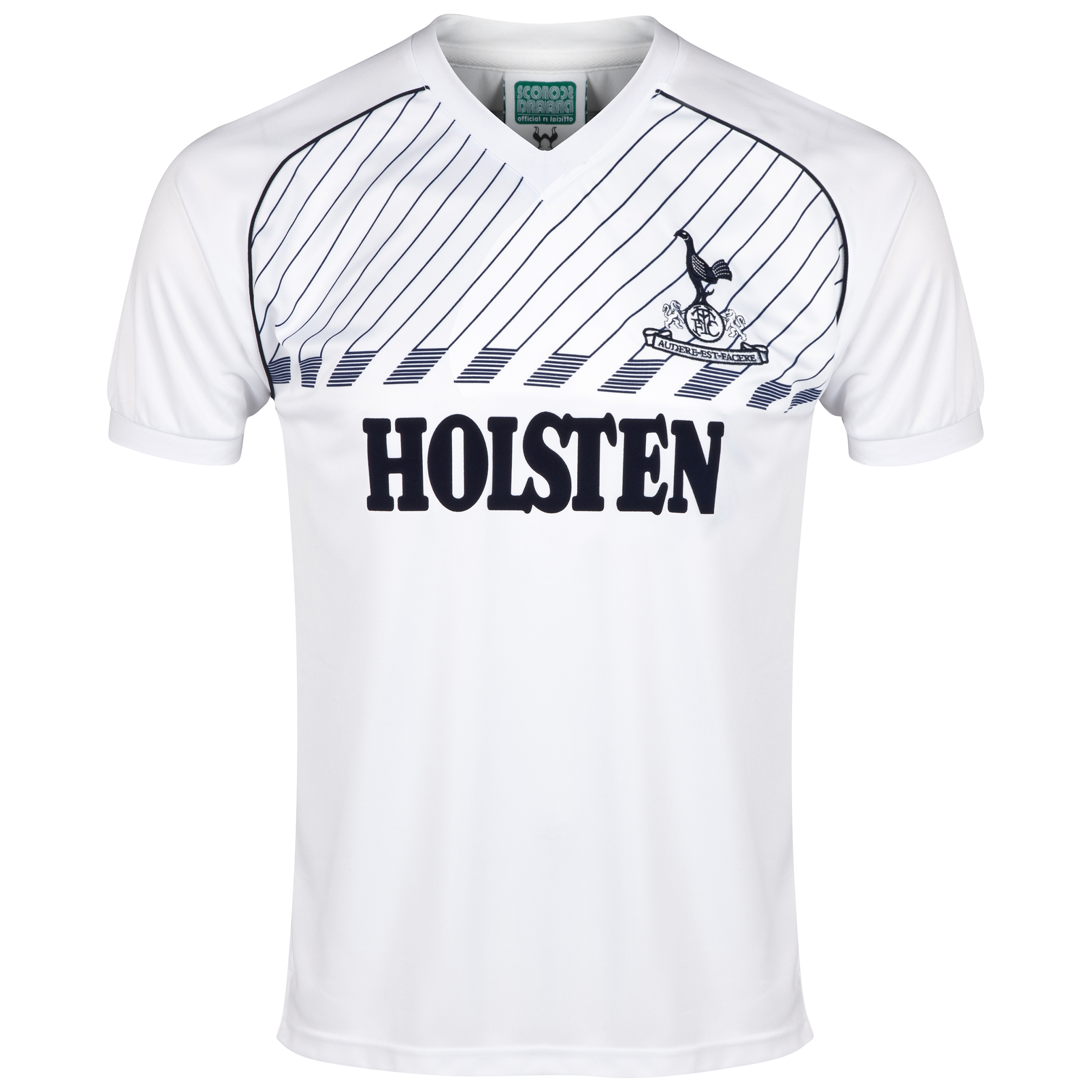 BUY NOW
Tottenham Hotspur 1986 PY shirtYour Tottenham Hotspur football shirt is quality assured and guaranteed.Built with short sleeves, flock printed sponsor and a Spurs embroidered badge, this Tottenham Hotspur football shirt is the ideal choice for a fan. Benefits of this Tottenham Hotspur 1986 Shirt•Short sleeves•V neck Collar•Spurs Embroidered Badge•Flock printed Sponsor•Machine washable•100% POLYESTERTottenham Hotspur 1986 shirtWorn by Glenn Hoddle in his last season playing at Tottenham, as Spurs chased all three domestic honours and Clive Allen scored 49 goals in all competitions and was voted FWA Footballer of the Year and PFA Player of the Year, the shirt was even worn by Diego Maradona too when, on 01 May 1986 in Ossie Ardiles' Testimonial the Spurs team of Clemence (Jennings), Roberts (D. Thomas), Hughton, Mabbutt, Miller, Galvin (Samways), Ardiles (Waddle), Falco, Clive Allen, Maradona, and Hoddle beat Inter Milan 2-1 with Falco and Allen scoring the goals.